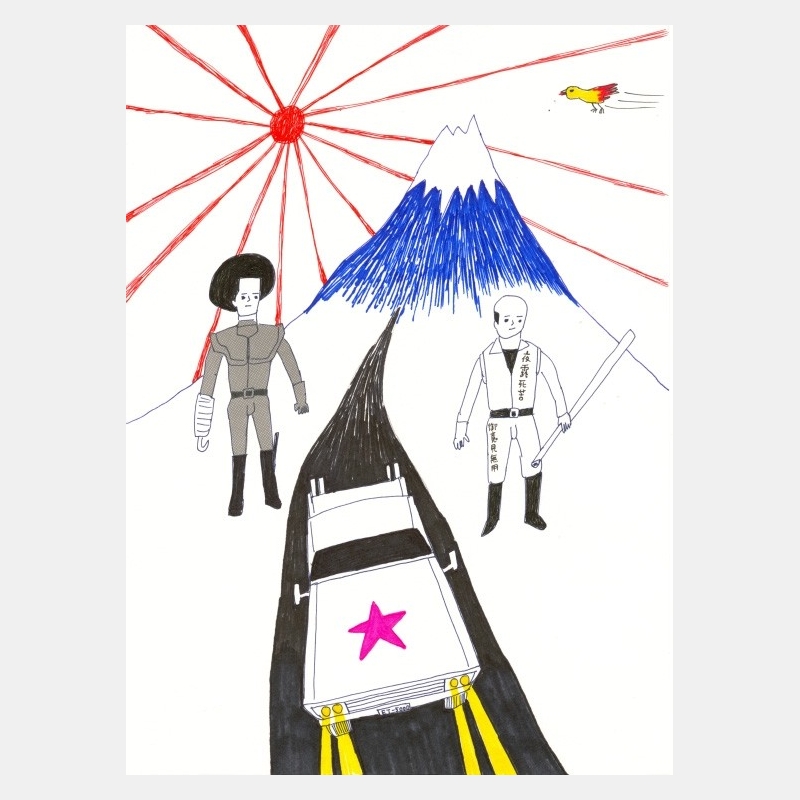  
zombie highway
poster printed on deluxe rives tradition paper
limited edition : 500 copies numbered
size : 60 x 40 cm 
arts factory [ éditions ] - 2009
Description
This limited edition was produced for the "Frédéric Magazine" exhibition,
presented in 2009 at the Espace Beaurepaire in Paris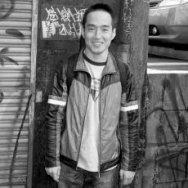 Yusaku Hanakuma is a Japanese illustrator and cartoonist, and was born in 1967 in Tokyo. He studied art at Chiyoda Art Technical College and the Setsu Mode Seminar in Tokyo. He is the winner of many manga awards, including the GARO Magazine Nagai Katsuichi Award and the 13th Annual Award for Excellence. Hanakuma is famous as a leading figure of the heta uma style (literally, "Bad, but Good") of kinetic and grotesque illustration.
He has released numerous hit titles in Japan, most of which feature his hapless characters Afro and Hage (baldie). He is also a skilled martial artist and the choreographer of the Tokyo Zombie movie fighting scenes, based on his eponymous manga. His work as been exhibited in galleries and art centers around the world, including a serie of shows produced in France by Arts Factory for the release of the graphic anthology Frederic Magazine 3 in 2009. 
photo credits : d.r.
+ / -