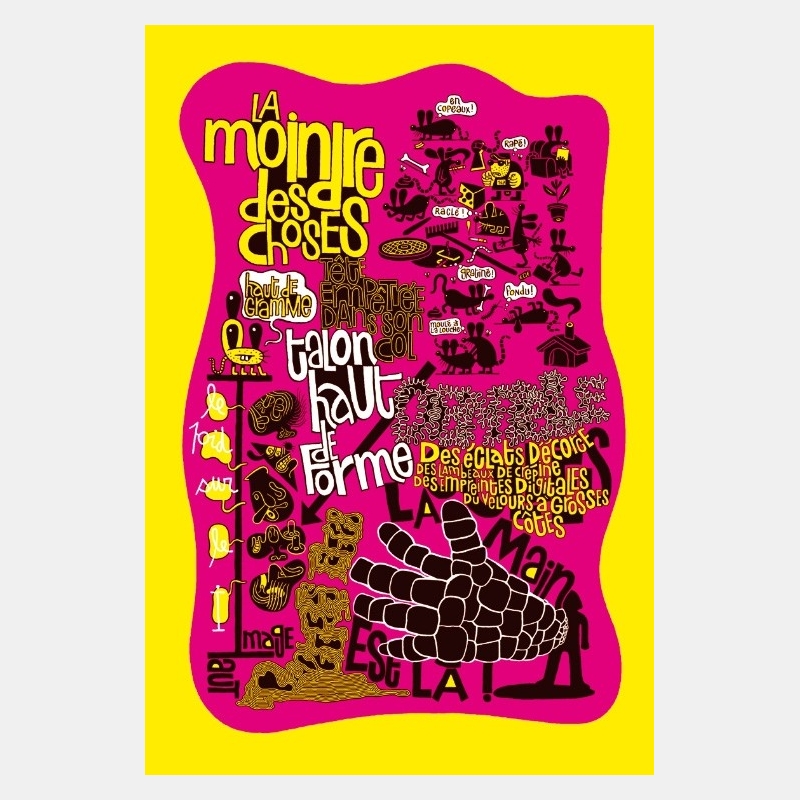  
divertisations / 5
3 colors silkscreen printed on 
pur fil johannot 240 g paper
size : 56 x 38 cm
limited edition : 100 copies signed and numbered 
arts factory [ éditions ] - 2009
Description
This limited edition was produced for the "Arts Factory Winter Show", 
presented in 2009 at the Espace Beaurepaire gallery in Paris.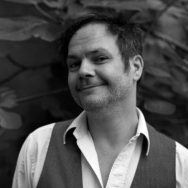 Killoffer was born in 1966. Coming from the Duperré Arts and Crafts School, he is one of the founders of L'Association, the well known independant comics publisher.  Since his first strips, Killoffer has given up the classic concepts about comics in order to draw up a very personal mode of expression that can be found in La Clé des Champs, Billets SVP !, 676 Apparitions de Killoffer, Quand Faut y Aller, not to mention his regular contribution to Lapin magazine. He also took part in the creation of 4 Opus by OuBaPo - for "Ouvroir de Bande dessinée Potentielle" - of which he has been an active member since its creation in 1992.
As a very solicited illustrator - thanks for his reactivity and an extraordinary ability to put in pictures often abstract topics, Killoffer has frequently graced the pages of newspapers such as Le Monde, Libération, La Vie, Le Tigre ... In a more unexpected move, his participation in the graphic production of the record Rouge/Sang by the french singer Renaud, in 2006, was particularly noticed. In 2009, Killoffer published - still for L'Association - Récapitation, a collection of sober and elegant drawings, as a continuation of his exhibition at the Anne Barrault Gallery that now represents him in the field of contemporary art.
photo credit : michel lunardelli

+ / -