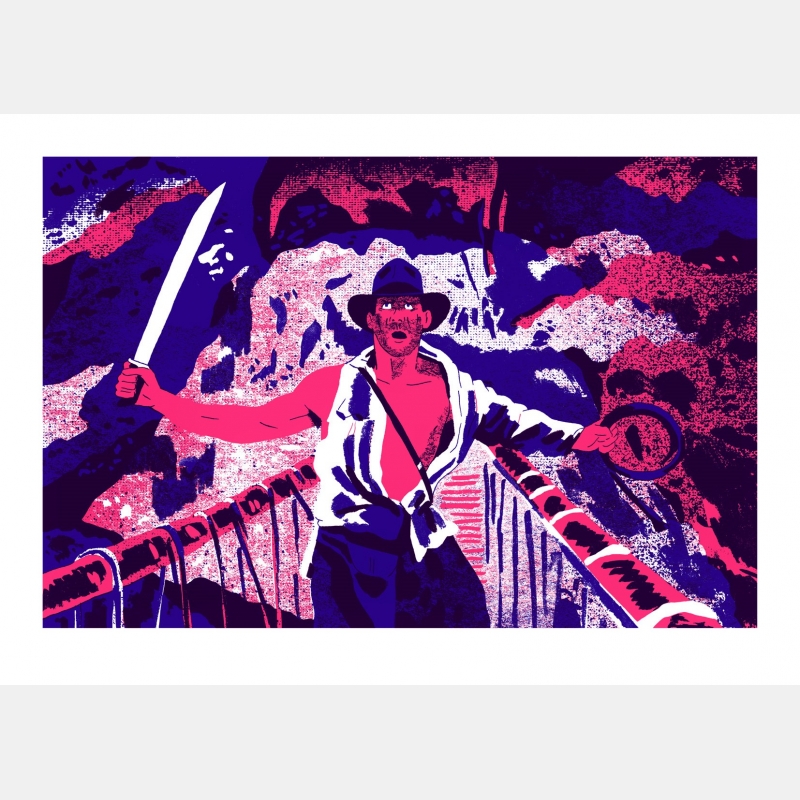  
indiana jones
2 color silkscreen printed
on 300 g munken paper size : 20 x 28 cm
limited edition : 150 copies signed and numbered
arts factory [ éditions ] - 2018
Description
This limited edition was printed in 2018 for the Rio Grande exhibition
presented at the Arts Factory gallery in Paris.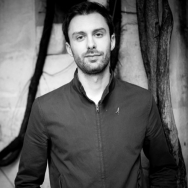 Simon Roussin was born in 1987. He began to draw comics at 8 years old and graduated from l'Ecole des Arts Décoratifs of Strasbourg in 2011. His stories are a reminiscence of his childhood readings and mainly focus on the figure of the hero. He is the author of "Robin Hood" published in 2010 by L'employé du Moi, "Lemon Jefferson et la grande aventure" published by 2024 editions and "Les aventuriers" published in 2012 by Magnani. Simon Roussin is also the co-founder - with Marion Fayolle and Matthias Malingrey - of the acclaimed magazine Nyctalope.
The year 2013 was very fructuous for Simon. Three of his books - "Heartbreak Valley", "Le bandit au colt d'or" and "Belmondo" - were published by 2024, Magnani and CBO, and his first exhibition was launched at the gallery Arts Factory. Simon followed his path with the publication of "Barthélémy, l'enfant sans âge" for the éditions Cornélius which was nominated at the Angoulême Festival in 2015. After "Ciné Club" (2015) and "Prisonnier des Glaces" (2016), Simon Roussin returned to comics with "Xibalba" which was once again nominated at the Angoulême Festival in 2019.
photo credit : renaud monfourny
+ / -