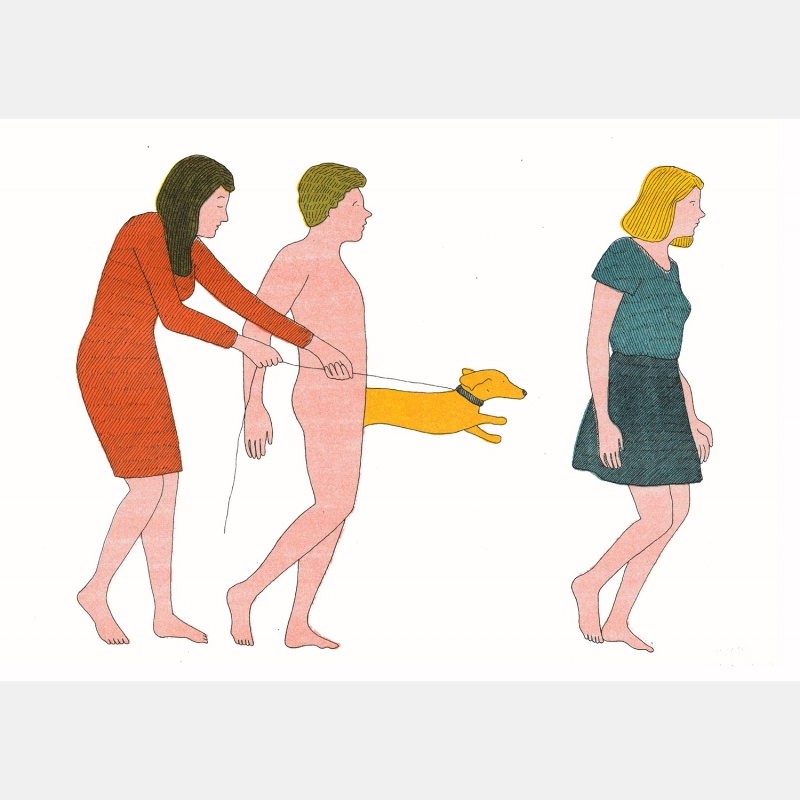  
la laisse
risograph print 
4 colors 
limited edition : 150 copies signed & numbered
size : 30 x 42 cm
arts factory [ éditions ] - 2019
Description
This risograph print is taken from a set of 4 exclusive drawings,
which have been made for the arts factory gallery in Paris.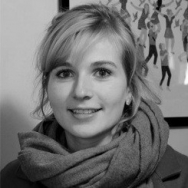 Marion Fayolle was born on May 4th 1988. She grew up in Ardèche and went to Strasbourg to study at l'Ecole des Arts Décoratifs in 2006 where she graduated in June 2011. In 2009, Marion and her school-mates, Matthias Malingrey and Simon Roussin, founded the comic book and illustration magazine Nyctalope.
Marion's books were particularly noticed as it presents a combination of graphic novels and illustration books. To cite a few of them : "L'homme en pièces" published by Michel Lagarde in 2011, "Le tableau", "La tendresse des pierres" and "Les coquins" published by Magnani in 2014. Marion is also used to work with the press - XXI, The New York Times, Télérama, Paris Mômes, Psychologies Magazine - and even collaborates with Cotélac, a ready-to-wear brand. Her latest and long-awaited work, "Les amours suspendus", was published in fall 2017 by Magnani Editions. She won the Special Jury Prize at the Angoulême Festival in 2018.
photo credit : d.r.
+ / -