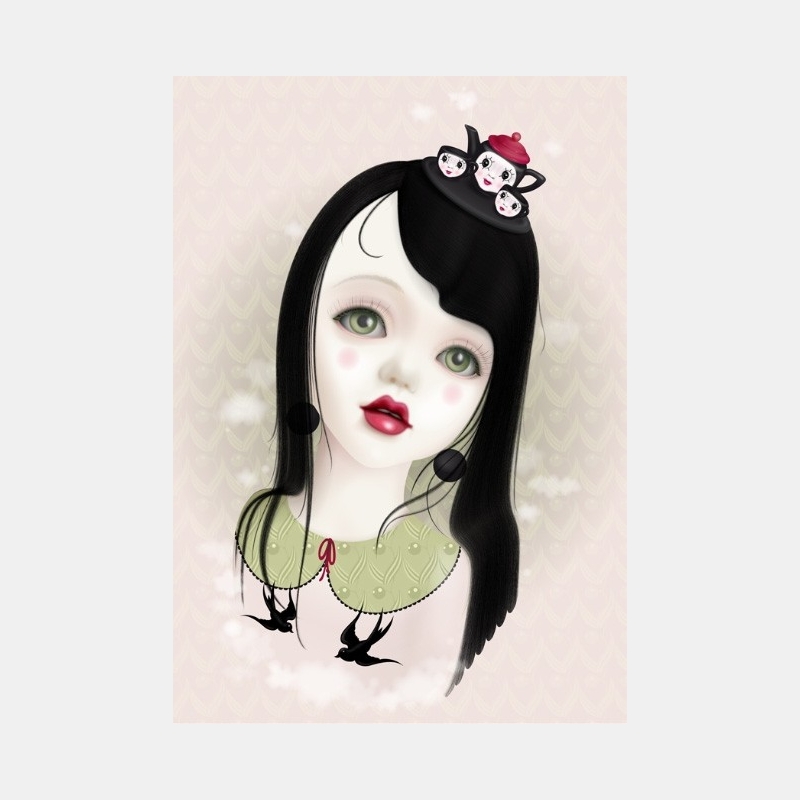  
set of 12 cards
set of 12 postcards
limited edition : 500 copies
size : 10 x 15 cm
arts factory [ éditions ] - 2007
Description
This limited edition was produced for the "Arts Factory Winter Show",
presented in 2007 at the Espace Beaurepaire in Paris.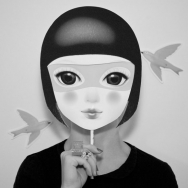 Mijn Schatje lives and works in Paris. Behind this mysterious and somewhat hard to pronounce nickname – "my little treasure" or something close in Dutch – there is a young multi-cultural artist both French, Spanish and Dutch. Somewhere in between Mark Ryden, Tim Burton, Lewis Carroll and Andersen, Mijn Schatje's artworks are mixing digital drawing and typography. Her work has first been seen throughout Paris on Flyers, in magazines and on album covers for Records Makers label, originally founded by the members of the AIR band.
Mijn Schatje soon detached herself from working as a graphic designer to evolve towards her own work delivering a free and unique digital style. Mijn Schatje's strange digital dolls have blown away numbers of artistic directors and aficionados of vectorial drawing with their inquisitive eyes and gloomy moods. She has worked with companies such as Reebok and Sony before signing a contract with italian clothing brand Fornarina, for which Mijn Schatje has collaborated on collections inspired by her artworks.
From 2005 to 2009, Mijn Schatje did her very first exhibitions with the Arts Factory gallery in Paris, before joining the best low-brow spots around the world (Mondo Bizzaro, Dorothy Circus, Spacejunk, KochXBos Gallery ...).
photo crédits : nicolas delorme
+ / -