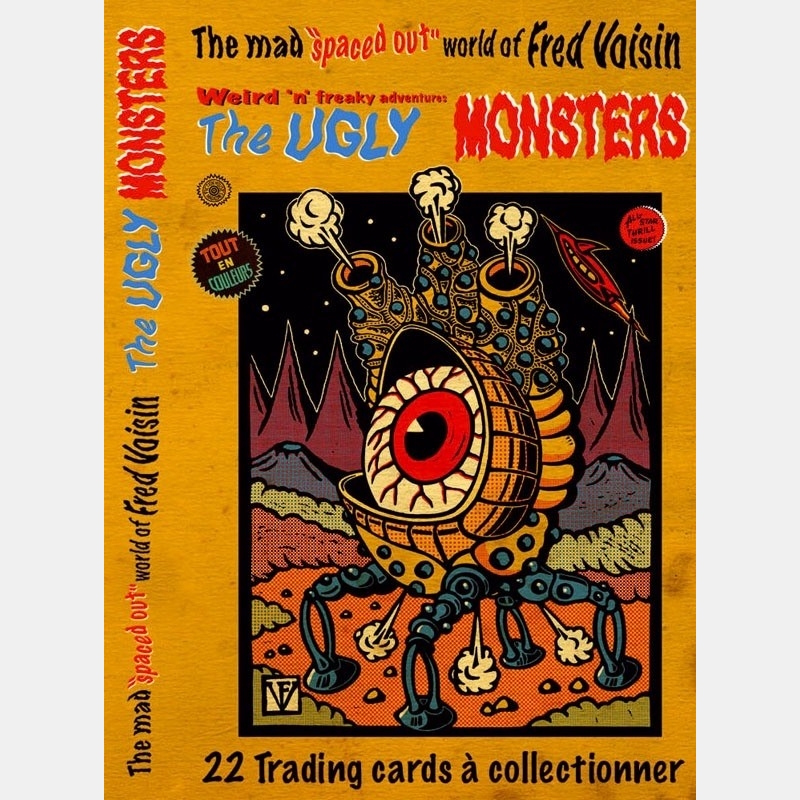  
the ugly monsters
set of 22 trading cards
size : 8,5 x 5,5 cm
published by rencontres du 9e art - 2014
Description
This limited edition was printed for the retrospective produced in april 2014 
at the Tapestry Museum by the comics festival from Aix-en-Provence (France).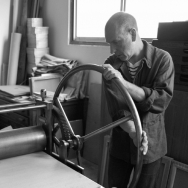 Born in Paris in 1957, Frédéric Voisin lives and works in Reims (France). Graduate from Ecole Nationale Supérieure Arts Appliqués Métiers d'Art - Paris and Camberwell College of Art - London, he has began his artistic career in 1981, doing illustrations for the press and the music business.  After a trip in Jamaica in 1982 he is involved in the local scene working for reggae stars such as Burning Spear Big Youth and Alpha Blondy. He starts to create record sleeves for English, American, Canadian and French Reggae labels. In 1983, he is one of the first artists to use computer generated images, working with Apple and exhibiting his digital images in England, USA, Japan and France at various computer fairs. 
In 1986 he shows his paintings at Galerie Christophe in Paris and creates in 1989 a serie of large works based on hip hop music and rappers from the East & West american coasts. In 1992 he decides to "make a move" in London, where he works for the music industry, designing again record sleeves and illustrations for various magazines including the New Musical Express. Also working as a mural painter for rock festivals such as Glastonbury (1995) Roskilde (2003) he is commissioned to design the poster for les Trans-Musicales de Rennes in 1995. Now living in France again, Frédéric Voisin is "back on the art-track" creating impressive wood and lino cuts inspired by great masters like Albrecht Dürer, Martin Schongauer or Lucas Cranach.
photo credit :  xavier lavictoire
+ / -