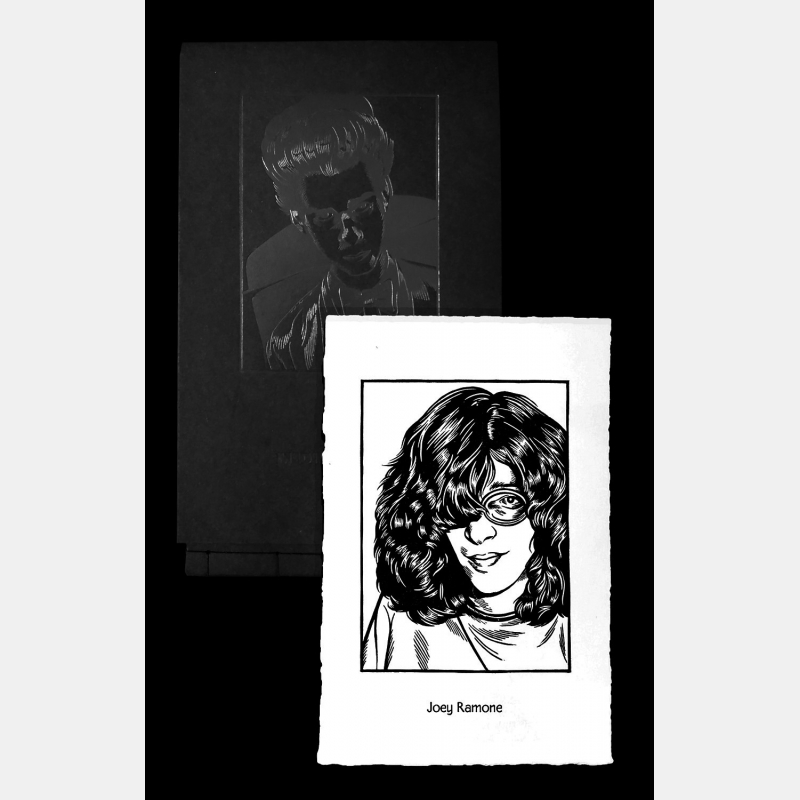  
personality crisis / portfolio
set of 7 woodcuts
size : 16,5 X 26 cm on fine art paper moulin richard de bas
limited edition : 180 copies
signed and numbered by charles burns
cover printed in black on black paper
produced by jean-marie picard
for medium rare publisher  - 2019
Description
This portfolio gathers 7 portraits by Charles Burns of american punk-rock musicians : Patti Smith, Joey Ramone, Lydia Lunch, Tomata du Plenty, Alicia Armendariz, Exene Cervenka & Ron Greco.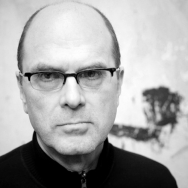 Charles Burns was born in 1955 in Washington D.C. where he attended Evergeen college. While he produced a few comic strips, he also gave a try to experimental photography. From 1981 to 1991, he drew many short stories and illustrations for Raw, magazine created by Art Spiegelman. After collaborating on different underground publications, he settled down in Italy where he stayed from 1984 to 1986. This stay gave him the opportunity to be known in Europe where his stories are translated and published by many editors.
His talent then recognized, Burns produced more and more illustrations for different magazines, comics anthologies and record covers including the one for Iggy Pop's "Brick by brick". In 1995, he embarked on the production of "Black Hole", an impressive graphic novel rewarded at the Angoulême festival in 2007. Using an extremely stylized graphism, mixing macabre visions and black humor, Burns re-interpret in his own way the great myths of the 50s american imperialism. In 2008, he is one of the 6 directors who took part of the animation feature film "Peurs du noir" before going back in 2010 to the comics scene with "Toxic", the first part of a new trilogy.
photo credit : renaud monfourny
+ / -