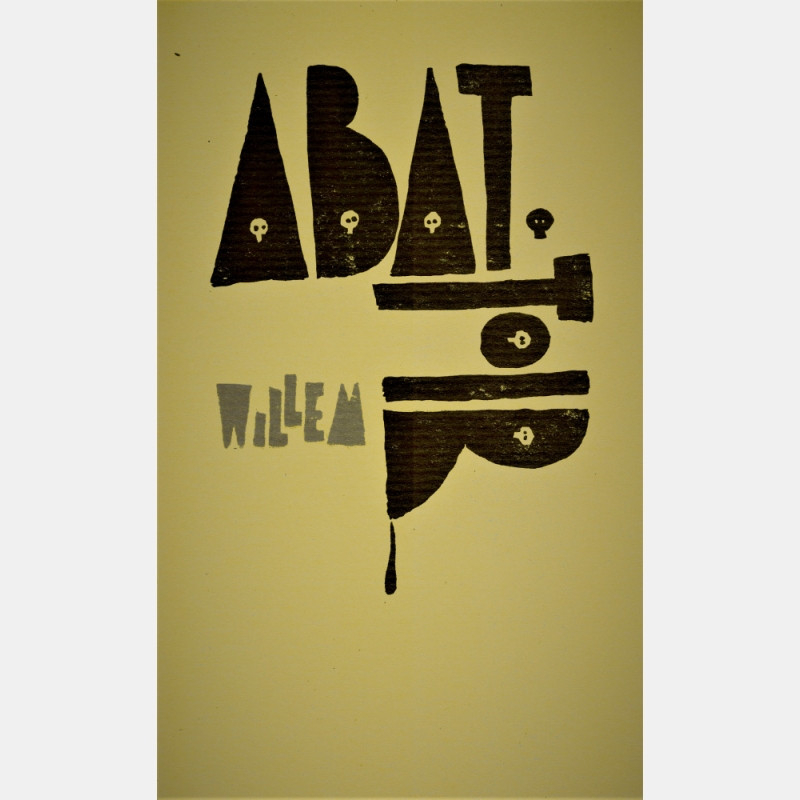  
abattoir / portfolio
set of 13 woodcuts engraved by jean-marie picard
and based on willem's original drawings
limited edition :  200 copies signed and numbered by willem
on moulin richard de bas paper (180 gr)
size : 16,5 X 25 cm
éditions JMP - 2017
Description
Hand bounded at Chien de Mer workshop in Sète.
Printed on typo press at DPJ workshop in Sète (december 2017)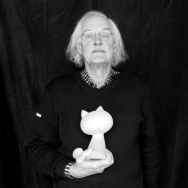 Bernhard Willem Holtrop was born in 1941, in The Netherlands. Very early, he has developed a passion for pictures, devouring Life Magazine which photographs of Berlin, Jerusalem, New York or Moscow appear for him of "enigmatic importance". In 1962, passing through Paris, he discovered the newspaper Siné Massacre and its anti-establishment tone. It is also the year he entered the Fine Arts School where he stayed until 1967.
Self-proclaimed cartoonist/journalist, he created his own newspaper God, Nederland & Oranje, which first issue was taken away because it published a drawing of Queen Juliana as a prostitute... In 1968 he published in Amsterdam his first book, left his drawings to Hara-Kiri and moved to Paris in August. He entered the newspaper team the following year alongside with Reiser, Cabu, Wolinski, Cavanna and Gébé.
In 1976, Willem became editor in chief of the transient (5 issues) but fascinating magazine Surprise which published, among others, some of the first works by the graphic activists Bazooka Production. In 1986, he entered the newspaper Libération he is still collaborating with today. Willem has published about 80 books and his work, presented in many collective exhibitions, gave way to about 15 personal exhibitions. One of the latest has taken place in Beaubourg's public library in Paris. In 2013 Willem has won the "Grand Prix" at the Angoulême Comics Festival  for his outstanding carreer.
photo credits : jérôme barbosa
+ / -