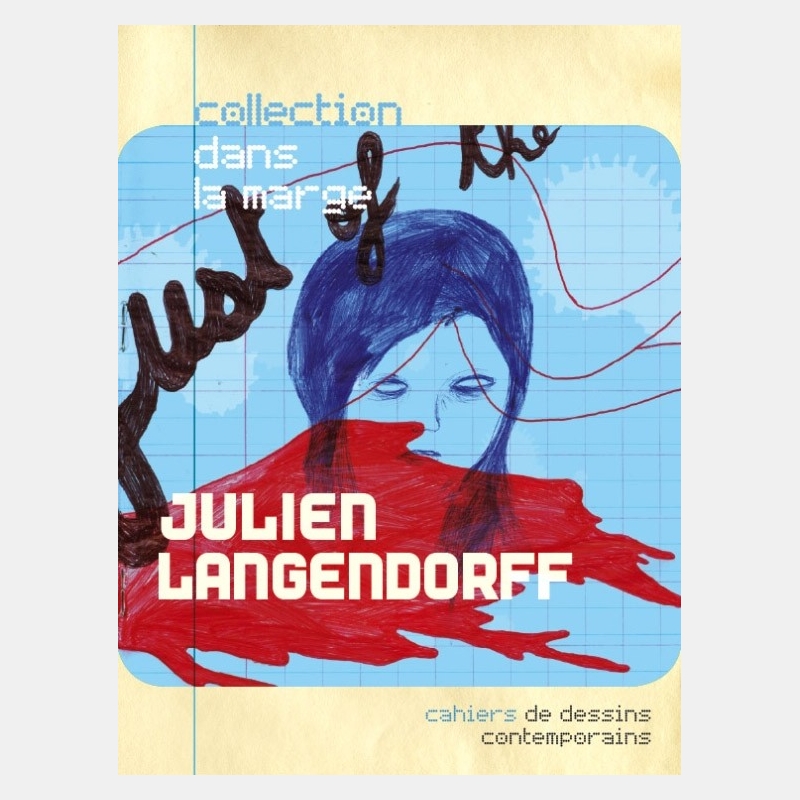  
dans la marge n°3
"kreuzberg / paris"
collection dans la marge / cahier n°3
size : 22 x 17 cm
softcover, stapled
36 color pages
limited edition : 1000 copies
arts factory [ éditions ] - 2007
Description
The Dans la marge project - published by the Arts Factory gallery - is a collection of school notebooks customized by contemporary artists featuring : Daniel Johnston, Isabelle Boinot, Julien Langendorff,
Jochen Gerner, Tom de Pékin, Natali, Moolinex, Jim Avignon, Nine Antico, Hervé di Rosa, 
Blexbolex and Sophie Dutertre.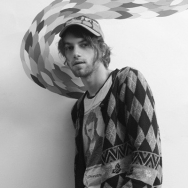 Julien Langendorff (born 1982 in Paris, where he lives and works) studied at the Ecole Duperré Paris where he began experimenting in various mediums including metal etchings and film, while writing and playing music. His visual work combines collage, pen and ink drawings and paper cut-outs of 1970's erotic imagery and often conjures up dark, dream-like visions influenced by gothic and hippie cultures, Black Sabbath, spiritism and diary-art. Langendorff's work is both minimal and psychedelic with a free, stream of conscious sensibility.
He has been exhibited in numerous galleries in New York, Tokyo and Europe since 2005. Julien Langendorff also plays music in Pillars of Fire, a doom-psychedelic band formed with artist Jason Glasser and singer Matteah Balm, and plays and records solo under the name Skate Witches.
photo credit : d.r.
+ / -