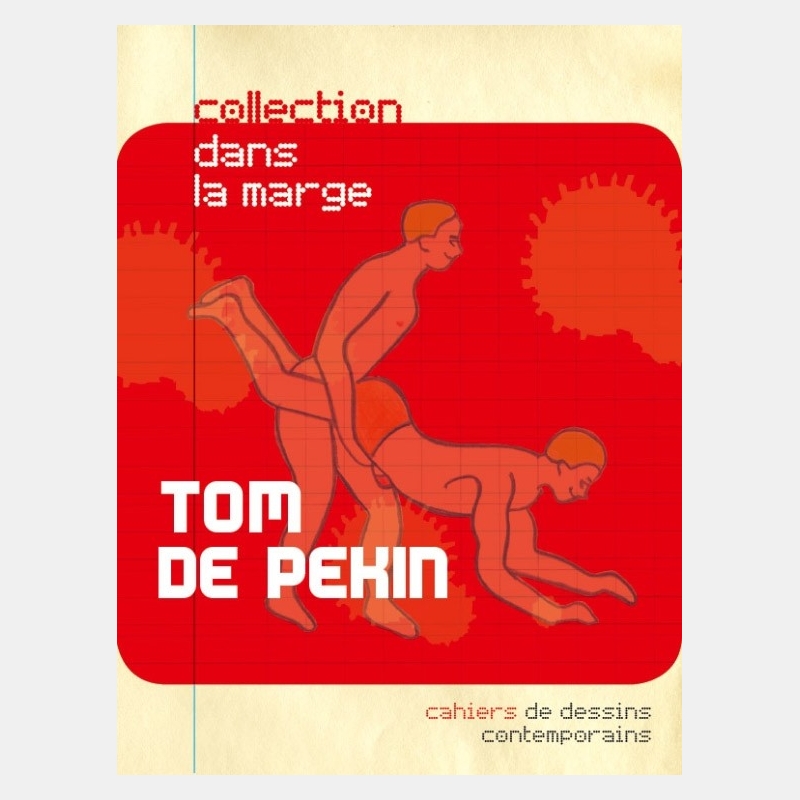  
dans la marge n°5
"mémento de l'entraînement physique MiliTantE"
collection dans la marge / cahier n°5
size : 22 x 17 cm
softcover, stapled
36 color pages
limited edition : 1000 copies
arts factory [ éditions ] - 2008
Description
The Dans la marge project - published by the Arts Factory gallery - is a collection of school notebooks customized by contemporary artists featuring : Daniel Johnston, Isabelle Boinot, Julien Langendorff,
Jochen Gerner, Tom de Pékin, Natali, Moolinex, Jim Avignon, Nine Antico, Hervé di Rosa, 
Blexbolex and Sophie Dutertre.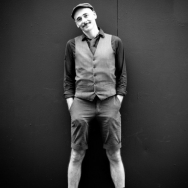 Tom de Pékin is actually not really from Pékin but from Savoie – French Alps – and lives in Paris. Militant artist, graphist, film director, performer, he is interested in the text and image relationship often in an erotico-playful spirit. He has been working for magazines such as Têtu, 360°, Les Lettres Françaises, Nova, but also for the Sneg organization, Amnesty International, Aides and Canal +. Tom de Pékin is the author and director of many short films and videos clips displayed in international festivals.
In March 2009, Septembre Editions published an important monography offering a retrospective of his work (2000-2008), to which was added a presentation of different processes used in the construction of his queer alter-propapaganda. The publication in 2011 of "Haldernablou", an early text by Alfred Jarry illustrated by a fascinating serie of darker drawings was for Tom de Pékin a turning point, offering numerous exhibition opportunities. In 2013 Tom de Pékin was commissioned to create the controversed poster of the new Alain Guiraudie movie, "Stranger by the Lake".
photo credit : renaud monfourny
+ / -