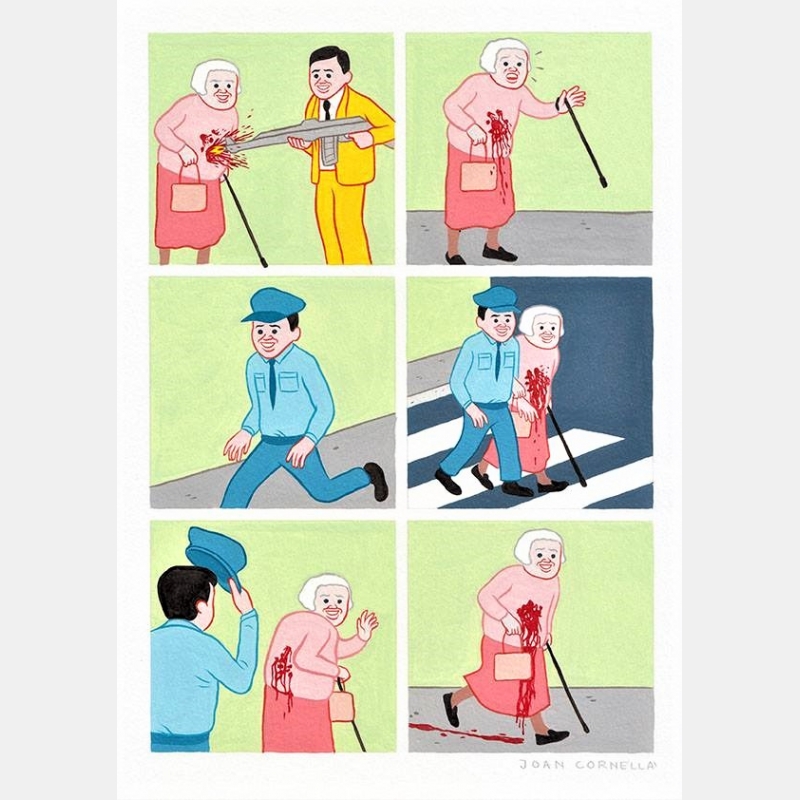  
suojatie
poster printed on 250 gr. paper
size : 30 x 42 cm 
published by fail better press x joan cornellà
Description
This poster displayed on the "Paris Solo Show" exhibition (galerie arts factory / 2017)
is published by Joan Cornellà via Fail Better Press.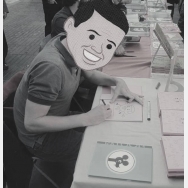 Born in Barcelona in 1981, Joan Cornellà is a regular contributor to Spanish newspapers like El Jueves or El Periódico de Cataluña. In 2009 he wins the Josep Coll Award for the best newcomer spanish comic artist with Abulio, a graphic novel published by Glénat. In 2013 Mox Nox is released by Bang Ediciones. 
This already cult book - soon followed by Zonzo (2015) & Sot (2016) contains some forty eight single-page mute strips that each seem to rival the others in non-consequential violence and utterly absurd surrealism. With this unique mix of bright colors and caustic sense of humour Joan Cornellà has definitely found his own style.
photo credit : d.r. 
+ / -