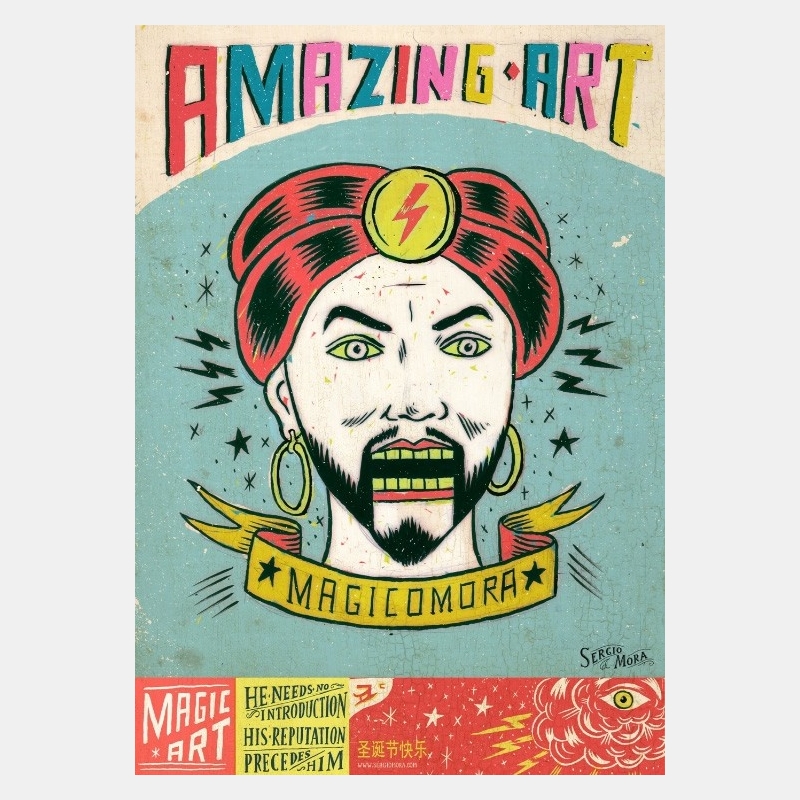  
amazing art
poster printed on offset paper
numbered & signed edition
size : 63 x 42 cm 
published by magicomora - 2014
Description
This limited edition was printed for the "Fantastic Show", a Sergio Mora
exhibition, presented in 2014 at the arts factory _ bastille gallery in Paris.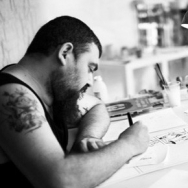 Sergio Mora aka Magicomora is an audacious kaleidoscope, punchy, mind-altering and colourful. He was born in Barcelona in 1975, city in which he studied (La Llotja), and where he lives, paints, experiments, plays and creates. If we look at the world through his eyes, as clear sighted as utopian, we discover a brilliant mythology which mixes icons that we all feel identified with amongst the fantastic and spectacular, the surprising and illusive.
A multidisciplinary artist, his prolific work takes us to subversive worlds, circus-like, with beautiful monsters and grotesque fantasies, in all of their aspects: painting, illustration, video, comic and performance. His personal artistic decalogue and above all his pictorial idiosyncrasy have converted him in the biggest exponent of Pop Surrealism of the Peninsula, allowing him to exhibit at an international level, edit books, to publish in various magazines, design for advertising campaigns and many other collaborations.

Magicomora hooks the spectator via the imaginary world of an illusionist, so that he/she lives out a visual experience that will be kept forever in his/her subconscious. This symbolic imaginary world is very deeply-rooted, as it is impossible to separate the work from the artist, like a camouflaged, chameleonic secondary actor in fiction. A cameo in his own painting.
photo credit : david ruiz / english text : c.diaz  
+ / -