toshio saeki
2 References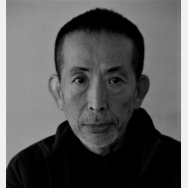 Toshio Saeki [1945-2019] was born in Miyazaki prefecture (south-eastern Japan). At 4 years of age his family went to Osaka to live. He learned how to draw during his younger years and after he finished college, worked for advertising illustration. In 1969, he settled in Tokyo, where he focused on finding his own graphic style. The following year, in 1970, he published Saeki Toshio gashû (Collection of drawings of Toshio Saeki) using traditional Japanese motifs in nightmarish situations, which caused impassioned comments at the time. Exhibitions are soon dedicated to him, including one in Paris in the district of Saint Lazare - it is on this occasion that, at the end of the exhibition, his originals mysteriously disappeared.
Magazines such as Kitsch and SM Select have published special features with his work on a regular basis until the early 90's. Toshio Saeki lives today in the mountains of the Chiba prefecture (outside of Tokyo). He influenced many artists in various fields, and his work continues to allure new ones. In 2019, french publisher Cornélius released a new edition of is cult book "Red Box", together with a successful exhibition produced by the arts factory gallery in Paris.
photo credit  : chikashi suzuki.  
+ / -