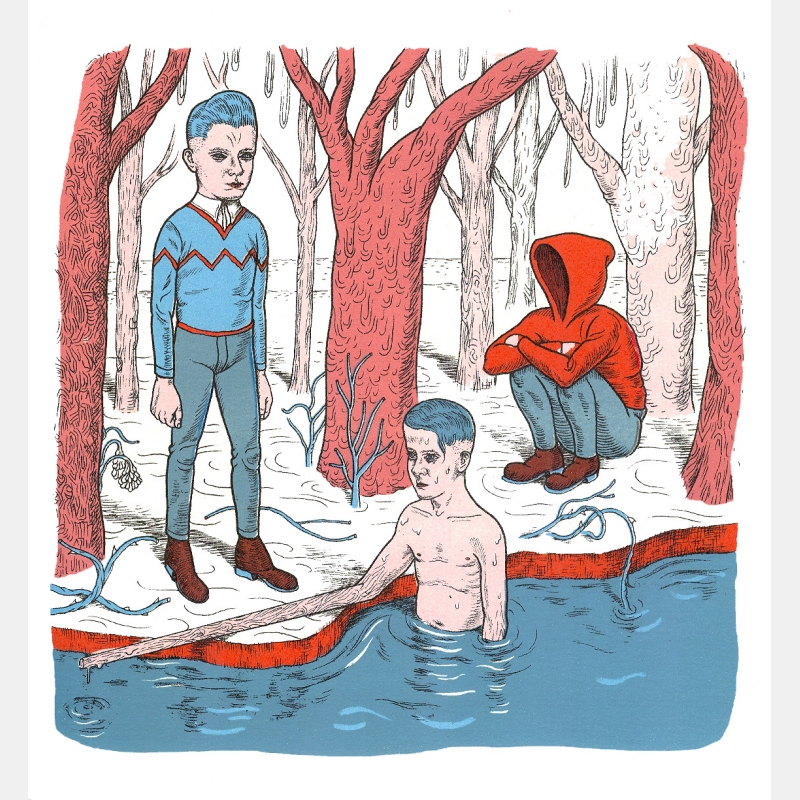  
une tête cousue de fil d'argent
artist book printed on rivoli paper (lithograph)
text and illustrations by ludovic debeurme
size : 20 x 20 cm
8 pages with no binding
limited edition : 300 copies
publisher : r.l.d. - 2016
Description
This artist book was produced in 2016 during an artist residency at the art center La Métairie Bruyère (Parly / France)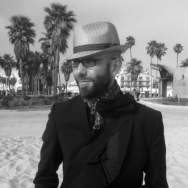 Ludovic Debeurne was born in 1971. He lives and works in Paris. Coming from a family of artists – his father introduced him very early to painting and drawing - he pursued his art studies at La Sorbonne before he became an illustrator in the press and for children books (Gargantua at Milan Publishings, L'Etrange Cas du Dr Jekyll et Mr Hyde at Nathan Publishings...). Feeling tight while working for commissions, Ludovic Deberume ended up turning towards comic books.
First of all he contributed to the Comix 2000 project by L'Association, before finding at the Cornelius publishing house the attention he was looking for. Their relationship led to the publication of Céfalus in 2002, a founding book that revealed his own vocabulary after assimilating all his influences. The work drew the attention of the jury of the Angoulême Festival, as for its follower, Ludologie. The following year, he published Mes Ailes d'Homme at L'An 2, then Lucille in 2006 at Futuropolis, a book that was rewarded with the René Goscinny Prize and a Fauve Prize at the 2007 Angoulême Festival.
Still in 2007, he came back to Cornélius Publishings for Le Grand Autre which met an undeniable success among the audience and the critics. Beside many projects of books or exhibitions, Ludovic Debeurme still finds time for his career of guitarist, regularly playing amid different gispy-jazz bands or with Fatherkid, the duet he founded with Fanny Michaëlis. In 2009, his collaboration with the French musician Nosfell led to the publication of the illustrated musical tale Le Lac aux Vélies at Futuropolis. Renée, the eagerly awaited Lucille's sequel is finally published in 2011.
photo crédits : fanny michaëlis
+ / -